TINK
Devil's Handmaidens MC: Timber-Ghost, Montana Chapter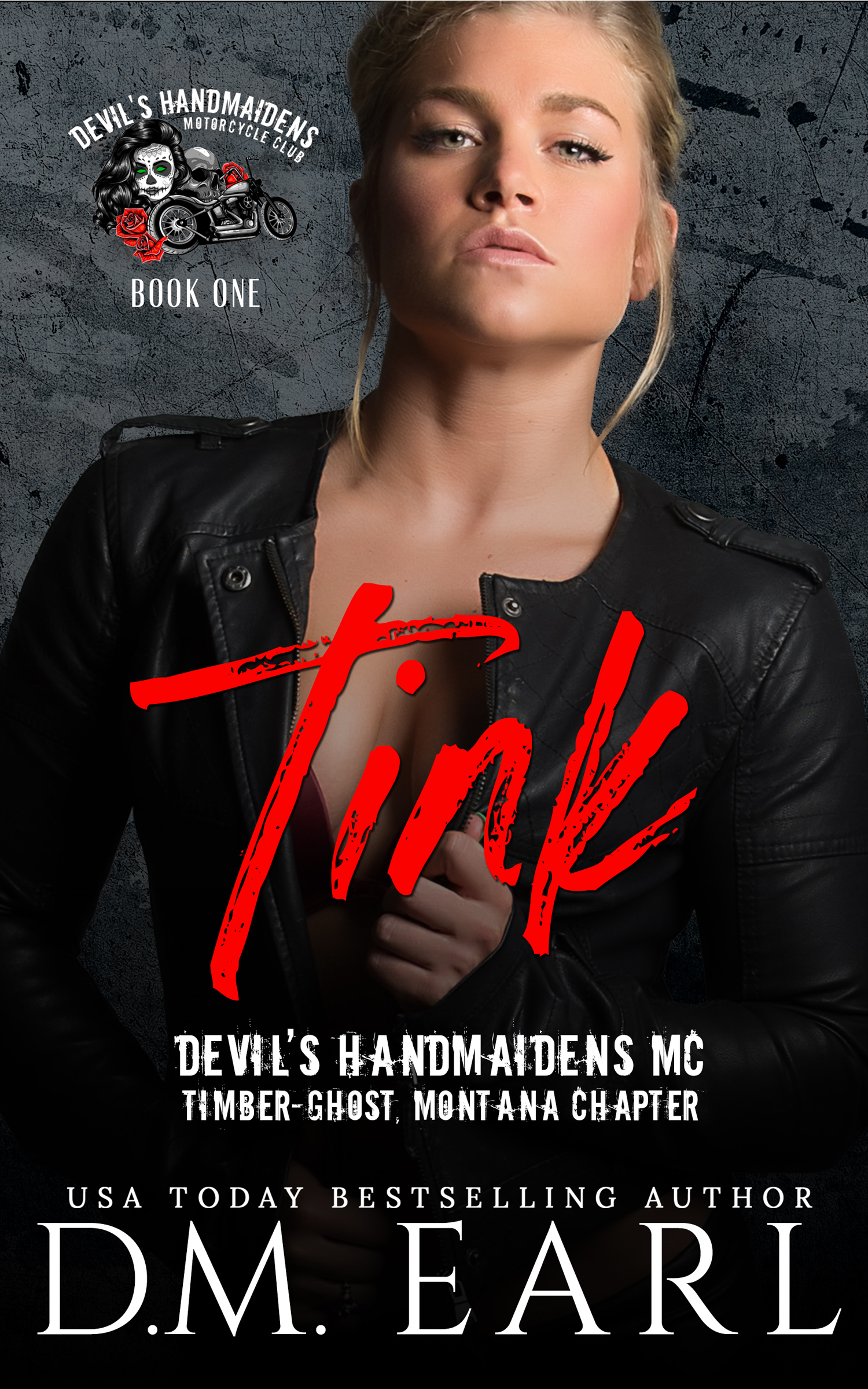 President of the Devil's Handmaidens, Maggie "Tink" Rivers' is hellbent on ridding the world of human trafficking.  Between her duties as president of her club and her duties in business, she's in over her head, feeling empty and overwhelmed.  But when she meets a former Navy SEAL, everything changes.
Relocating to Montana is Ellington Rutledge's fresh start.  And the beautiful and fiery president of the female motorcycle club is just the new beginning he's been looking for.  As Tink and Ellington grow closer, her past comes back to destroy them.  With Tink's life on the line and the club at stake, can Ellington save Tink and the club before it's too late?
WARNING: The Timber-Ghost, Montana Chapter of the Devil's Handmaidens MC is a Romantic Suspense series filled with drama, a bit of angst, maybe some tragedy, and women who are bad a$$. These characters are flawed, some may be broken. If you're looking for a safe, sweet romance with nice heroes and heroines who are perfect all the time, this is NOT the series for you.