Connelly's Horde
Wheels & Hogs, Book One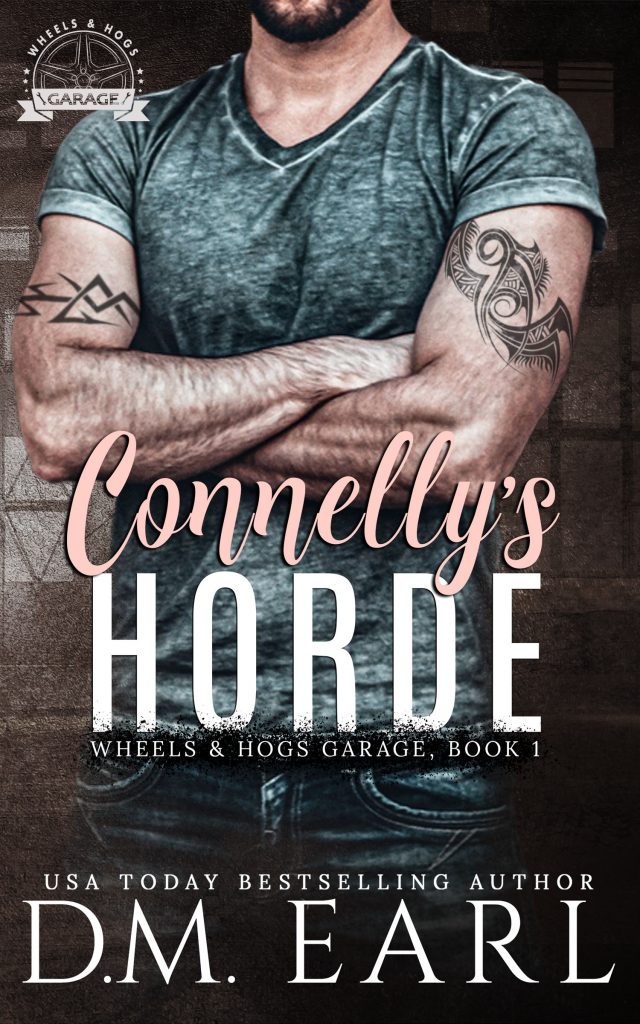 When you roll into Wheel and Hogs Garage, you're family.
Desmond Connelly's Horde are survivors who've been conquering the demons of their past, and facing off against problems of the present . With secrets and struggles, these rough and tough men and women find family and acceptance where they least expect it–in a garage they call "home." 
Follow Des as he introduces you to each one of his crew at Wheels & Hogs. Sit back and watch how a group of strangers become not only friends but family over the years. Get a snapshot of why when life pushes you down, in this horde, you push back until you're back on your feet again.  This garage can fix it all.